Visit website 1805 E 19th St, Lawrence, KS 66044 Open today until 7 p.m.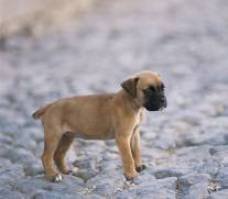 The DOUGLAS COUNTY ANIMAL RESPONSE TEAM (DCART), owned and operated by the Lawrence Humane Society, was formed in 2009 to respond to animals who become victims of natural or intentional disasters. Tornadoes, floods, neglect, abandonment, dog fighting and other forms of cruelty—these natural or manmade disasters have tragic effects on animals in our city, county, state, and nation. The formation of DCART is an effort to better serve the needs of these victimized animals in Douglas County.
The Lawrence Humane Society is partnering with private industry, nongovernmental organizations, citizen volunteers, and county emergency management to create a framework in which prevention, protection, preparedness, response and recovery efforts can occur in a coordinated manner throughout Douglas County when animals fall victim to disaster.
Concerned groups and individuals are invited to join DCART. To learn about times and dates of DCART meetings, please go to www.lawrencehumane.org; click on Services.