Visit website 1006 W 6th Street, Lawrence, KS 66044 Opens Monday at 8 a.m.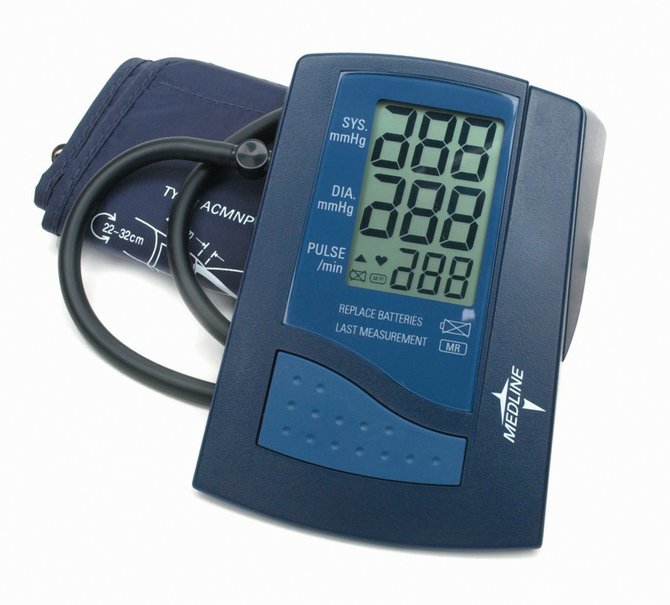 Digital Blood Pressure Units - Automatic Inflation
Accurate, Fast and Easy to Use Our unit has automatic inflation, error detection and an easy one-button design to provide reliable readings. "Fuzzy logic" circuitry allows this unit to customize inflation levels for individual patients. 8-bit processor provides accurate results. Large digital readout. Results can be stored in memory. All units include four AA batteries and detailed instruction guide.