Visit website 4525 W 6th St , Lawrence, KS 66049 Open today until 6 p.m.
Products/Services / Recoverite Glutamine Fortified Recovery Drink $44.95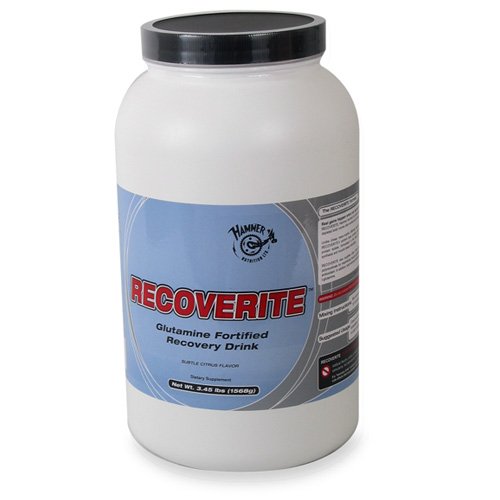 * Minimize post-exercise muscle soreness
* Rebuild muscle tissue
* Restore muscle glycogen

How well you perform tomorrow depends on how well you recover today, which is why you can't cut corners when it comes to your post-workout fueling. Recoverite supplies your body with the proper 3:1 ratio of complex carbohydrates and the highest quality whey protein isolate, along with generous amounts of multi-beneficial glutamine (a whopping 3 grams per serving!), the potent antioxidant l-carnosine, and a full-spectrum electrolyte profile. The result is rapid and enhanced recovery, which allows you to obtain the maximum value from all your hard workouts, ideally prepping your body for your next workout or race. Make sure you're recovering right with Recoverite and remember, it makes a superb meal replacement drink as well. Train hard, recover right today and feel great tomorrow.
Extra Benefits: The amino acid glutamine, also contained in Hammer Whey, plays a vital role in the health of the muscles, immune system, and digestive tract. Glutamine is arguably the key "recovery amino" as it (A) helps boost the immune system (B) helps to reduce the symptoms of overtraining syndrome (C) plays a role in enhancing glycogen synthesis (D) stimulates muscle protein synthesis for the rebuilding of lean muscle tissue.
This product has a "Subtle Citrus" flavor There are 32 servings per 3.45 lb container *This product may be purchased in individual packets for $2.29 each