Visit website 1825 Wakarusa Dr, Lawrence, KS 66047 Opens today at 8 a.m.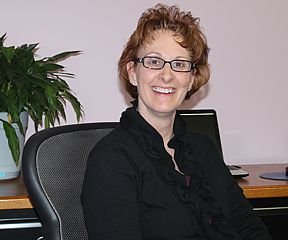 Kristi was born and raised on a wheat farm in Minneola, KS (twenty miles south of Dodge City, KS). She was active in 4-H, basketball, tennis and showing her horse in high school. Dr. Rowland attended Kansas State University where she was active in the KSU Marching Band, Kappa Kappa Gamma Fraternity, Pre-Vet Club, Alpha Zeta and Mortar Board Senior Honoraries. Upon obtaining her Doctorate of Veterinary Medicine in 1993, she completed a rotating Internship in Small Animal Medicine and Surgery at Mesa Veterinary Hospital Ltd, Mesa, AZ. Dr. Rowland returned to Kansas upon completion of her Internship and served as an Emergency Clinician for Mission Medvet, Mission, KS during 1994-95. Dr. Rowland continued her career in emergency medicine by working for the Veterinary Specialty and Emergency Center in Overland Park, KS. She resumed working for VSEC during the opening of Free State Veterinary Hospital in 1997.
Wakarusa Veterinary Hospital, LLC was opened in January 2002 by merging Free State Veterinary Hospital with Marks Veterinary Hospital. Dr. Rowland and Dr. Marks were able to combine both talents and assets to create a caring atmosphere for families and their pets. Dr. Rowland comments that her mother reminds her daily that she is extremely lucky to have a job doing what she always wanted to do. I have wanted to be a veterinarian since I was five years old and it is such a privilege to become an integral part of our pets' and clients' families. I have made some wonderful friendships and relationships during my time here in Lawrence.
Dr. Rowland currently serves as the Secretary/Treasurer for the Douglas County Veterinary Medical Association. She was a graduate of the Citizens Academy and Leadership Lawrence in 1999. She currently serves as Coordinator of Chapter Support for Kappa Kappa Gamma Fraternity.
Dr. Rowland is married, has one son and deceased twin boys.