Visit website 1825 Wakarusa Dr, Lawrence, KS 66047 Open today until 6 p.m.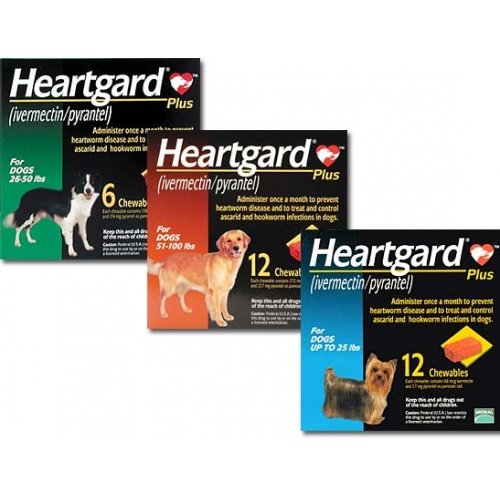 HEARTGARD Plus (ivermectin/pyrantel) is the #1 choice of veterinarians for heartworm disease prevention!
HEARTGARD Plus is highly effective in preventing heartworm disease. Heartworm disease is a serious threat to the health of your dog. To protect your dog from heartworm disease give HEARTGARD (ivermectin) once-a-month year-round or as directed by your veterinarian. HEARTGARD Plus also provides treatment and control of 2 roundworms and 3 hookworms in a Real-Beef Chewable that dogs love.