Visit website 2309 Haskell Ave, Lawrence, KS 66046 Open today until 12 a.m.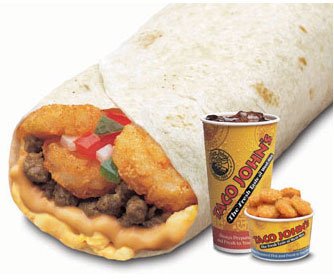 It's the best breakfast in town. Potato Olés® smothered with nacho cheese sauce, your choice of bacon or sausage, green peppers, onions and fresh tomatoes all rolled in a soft flour tortilla. Breakfast EZ Combo includes breakfast-sized Potato Olés® and beverage.
Try your burrito grilled for a West-Mex® crunch.