Visit website 1101 W 6th St, 6th. and Maine, Lawrence, KS 66044 Opens today at 9 a.m.
Products / Cini-Sopapilla Bites®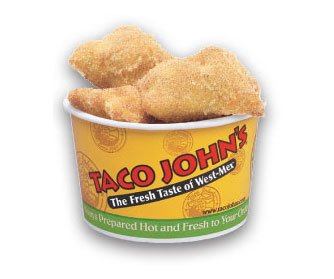 In the mood for something sweet? Cini-Sopapilla Bites® are a tasty treat made with sugary puff pastries rolled in cinnamon sweetness. They'll make you want to start every meal with dessert.