Visit website 4525 W 6th St , Lawrence, KS 66049 Open today until 6 p.m.
Products/Services / Fluvirin Influenza Virus Vaccine $23.00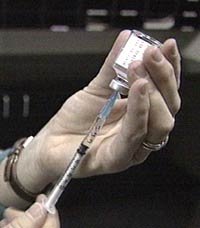 This injection is available in the pharmacy for those over 18 years of age only. The dosage is indicated for the 2007-2008 season.
The injection without insurance is $23 for adults. Medicare covers the full cost.