Visit website 1504 E. 800 Rd., Lawrence, KS 66049 Opens Tuesday at 9 a.m.
Photos / Sand Castles Inc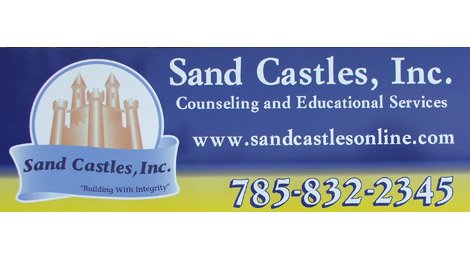 Sand Castles, Inc. provides educational and counseling services designed to help you manage and/or resolve the problems in your life. We promise to assist you in the process of resolving or better managing your life's challenges. We will do so with consistent, dependable and honest services.
Sand Castles, Inc. promises to help you reflect upon problems, to generate ideas that may help you rebuild and encourage you to take necessary steps to create the changes you may need and want in your life. We are here to help you -- building with integrity every step of the way.
You are at the first photo

Previous

You are at the last photo

Next