Visit website 1112 W 6th Street, Suite 124, Lawrence, KS 66044 Opens Monday at 7 a.m.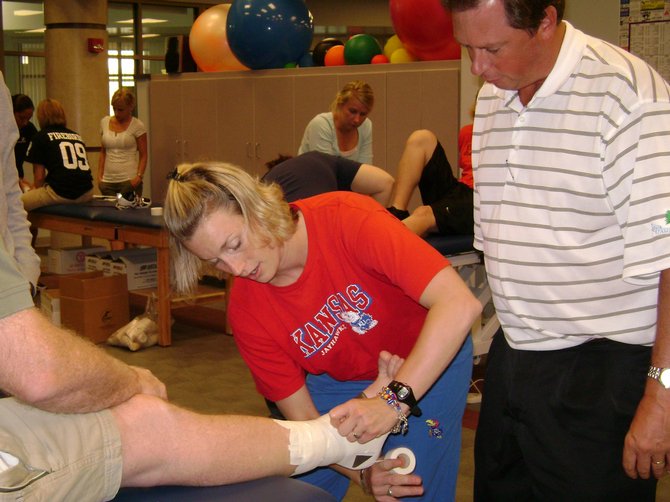 OrthoKansas,LLC is one of the sponsors of The Kansas Center for Athletic Medicine, LLC which provides services to benefit athletes in Lawrence, Kansas and surrounding communities, focusing on the prevention, evaluation and treatment of sports injuries during competitive events as well as education concerning the enhancement of sports performance through proper nutrition, training, etc. KCAM provides athletic trainers and sports health education to local high schools to help in the prevention and care of sports injuries.
About Our Programs...
The KCAM Program is sponsored by OrthoKansas,LLC
Founded in 1996
Provides services to benefit athletes and patients in Lawrence, Kansas and surrounding communities

Provides athletic trainers and sports health education to more than 12 high schools in the region including Lawrence High, Lawrence FreeState, Baldwin High, Eudora High, Bishop Seabury Academy, Tonganoxie High, McLouth High, Oskaloosa High, Pleasant Ridge High, Basehor-Linwood High, Veritas Christian School, Immaculata High School & Bonner Springs High.

Provides a Saturday morning sports injury clinic each fall, to help in the prevention and care of injuries