Visit website 1112 W 6th Street, Suite 124, Lawrence, KS 66044 Opens today at 7 a.m.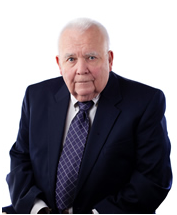 William A. Bailey, MD Board-Certified Orthopaedic Surgeon Dr. Bailey is a graduate of the University of Kansas School of Medicine. His internship was at the University of Kansas Medical Center and his orthopaedic surgery residency was at Duke University in Durham, North Carolina.
Dr. Bailey has practiced orthopaedic medicine in Lawrence since 1974. His special interest include pediatric orthopaedics as well as hand and tendon injuries.
Board Certified American Board of Orthopaedic Surgery
Fellow American Academy of Orthopaedic Surgeons
Member Alpha omega Alpha Honor Medical Society Peidmont Orthopaedic Society