Visit website 319 Perry St, Lawrence, KS 66044 Open today until 5 p.m.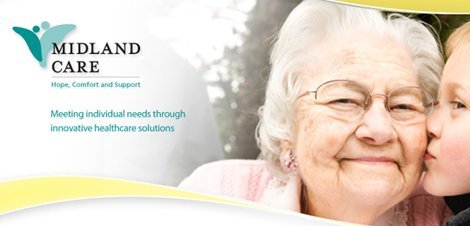 Details
Midland Care is a not-for-profit, community based organization providing options to families with challenging health care needs. For over 30 years, Midland has specialized in end-of-life, palliative, bereavement and frail elder care services. So, no matter how far your journey has taken you, we can help at any point along the way.
Our services include Hospice, PACE, Respite, Adult Day Health, Grief & Loss Center, Home Health, and Home Support. As an enduring advocate of the communities we serve, we are committed to providing specialized care to all who come to us, regardless of their ability to pay. Discover why Midland Care is the leader in responding to patient needs – touching one life at a time.