Visit website 710 E. 22nd Street, Lawrence, KS 66044 Opens Friday at 8 a.m.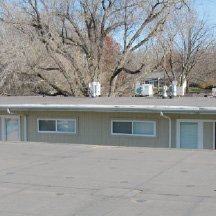 This thermostat membrane is compounded from rubber-polymer and is often referred to as rubber roofing. Some of the features that contribute to the popularity of EPDM single-ply roofing included long-term weatherability, including excellent resistance to temperature extremes, sunlight, ozone and moisture, ease, speed, and cleanliness of installation. This lightweight synthetic elastomer material has been used since the early 1970s.
Another feature is adaptability. Varied application techniques such as ballasted, fully adhered, and mechanically fastened, allow EPDM roofing systems to be applied to virtually any roof surface: flat, spherical, curved, or slanted.