Visit website 2601 Dover Sq, Lawrence, KS 66049 Open today until 7 p.m.
Availability & Info / Plan 1170 - Three Bedrooms / Two Bath for June & August $870.00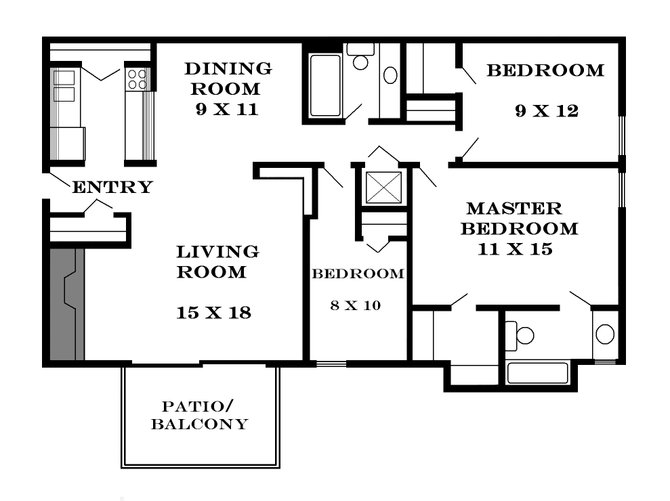 The 1170 floor plan is a comfortable yet affordable apartment with three bedrooms and two bathrooms. Adjacent to the entry are a sizable hall closet one on side and the kitchen on the other. Adjacent to the kitchen is a pantry closet for extra food storage space. The pass-through window counter from the kitchen to the dining room makes this apartment great for entertaining. The living room opens out to a patio or balcony. Some of these apartments even have wood-burning fireplaces, great for warming the living area in the winter. Down the hallway you'll find two full bedrooms, one full bathroom, and master bedroom. Each of the smaller bedrooms is large enough for a full sized bed, desk and dresser and has its own closet space, while the master bedroom has its own bathroom and walk-in closet. The best part about this plan is that it is located just across the street from the pool and near the tennis and basketball court!
Check out our website for more information!
More on Plan 1170 - Three Bedrooms / Two Bath for June & August.