Visit website 5005 Legends Dr., Lawrence, KS 66049 Opens Monday at 7 a.m.
About Us / Lawrence Montessori: Our Mission Statement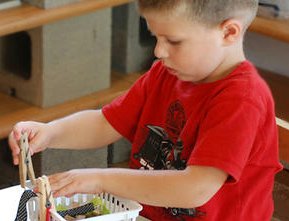 Lawrence Montessori School offers children a unique learning experience in the most formative years of life. We provide each child with a "prepared environment" to lay the foundation for academic excellence, social grace, inner discipline and environmental awareness. The Montessori Method of education helps develop children who are courteous, self-confident, and have a positive attitude toward school, adults, and peers.
We pride ourselves in providing an unparalleled educational environment which will maximize the learning potential of each child. Extensive one-on-one interaction in an authentic Montessori classroom encourages the development of the "whole child."