Visit website 5005 Legends Dr., Lawrence, KS 66049 Opens Monday at 7 a.m.
About Us / Purviz Birdie, Head of Lawrence Montessori School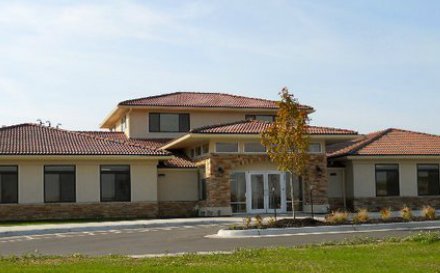 Purviz Birdie holds an Association Montessori Internationale (AMI) diploma and has been working as a Montessori Guide since 1984. She has worked with children in Montessori schools in both, Virginia and Kansas. Purviz has been operating her own Montessori Primary program in Lawrence, Kansas since 1997. Purviz obtained her AMI training under Dr. Montessori's protégée and assistant. Additionally, the co-director of the training was a student of Mario Montessori, Dr. Montessori's son. Purviz feels privileged and honored to educate children in Lawrence staying true to the Montessori philosophy.
Purviz has served as a board member of the Douglas County Child Development Association (DCCDA) in Kansas and is a member of American Montessori Society, National Association for the Education of Young Children (NAEYC), World Association of Early Childhood Educators (WAECE), and Association Montessori Internationale (AMI).
In addition to operating Lawrence Montessori School, Purviz also offers early childhood seminars and trainings to early childhood educators through various organizations and agencies in the Northeast Kansas area. Additionally, she has also collaborated with the Ministries of Education in the Bahamas and the Turks and Caicos Islands in the British West Indies to provide early childhood teacher training incorporating the Montessori philosophy.