Visit website 1805 E 19th St, Lawrence, KS 66044 Opens today at 11:30 a.m.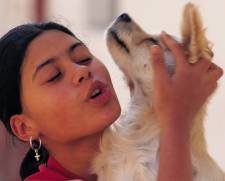 The Lawrence Humane Society has many wonderful and adoring animals (dogs, cats, and handheld pets) available to adopt. When you adopt from a shelter you are giving a homeless pet a second chance. It is one of the greatest exchanges of love and kindness the world knows. Give this gift to yourself and to a companion animal in need of a home. You'll be making a friend for life and a friend for love.
The Lawence Humane Society ulitizes an application process for all adoptions to assure the best possible match between adopter and animals. Please click below to learn about our application process, fees, and available animals.