Visit website 110 McDonald Drive, Lawrence, KS 66044 Opens today at 8 a.m.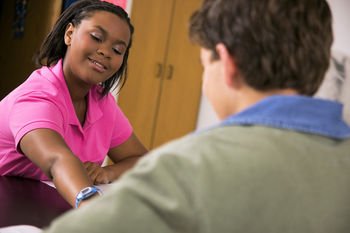 Leap Into Action Are you interested in starting a relationship that engages students and supports academic achievement? As an Achievement Partner, you can do just that. Partnerships are mutually beneficial relationships between community businesses/organizations and schools that enrich learning by sharing knowledge, time, and resources. Partnership activities are tailored to the needs and resources of each school and orgaization/business.
Here are just a few things we can do together:
* Reading to Students
* Tutoring
* Connecting Classroom Activities to Work Life
* Job Shadowing
* Guest Speaking
* Providing Workplace Tours
* Classroom Volunteering
* Mentoring
* Enhancing Career Awareness
* Serving on School Site Councils
* After-School Programming

Please click on the link below to find out how to begin a partnership with a business or organization!