Visit website 4730 Brandon Wood Terrace, Lawrence, KS 66047 Opens Tuesday at 7 a.m.
Photos / LBOC-Chili-Feed_2013-Feb-10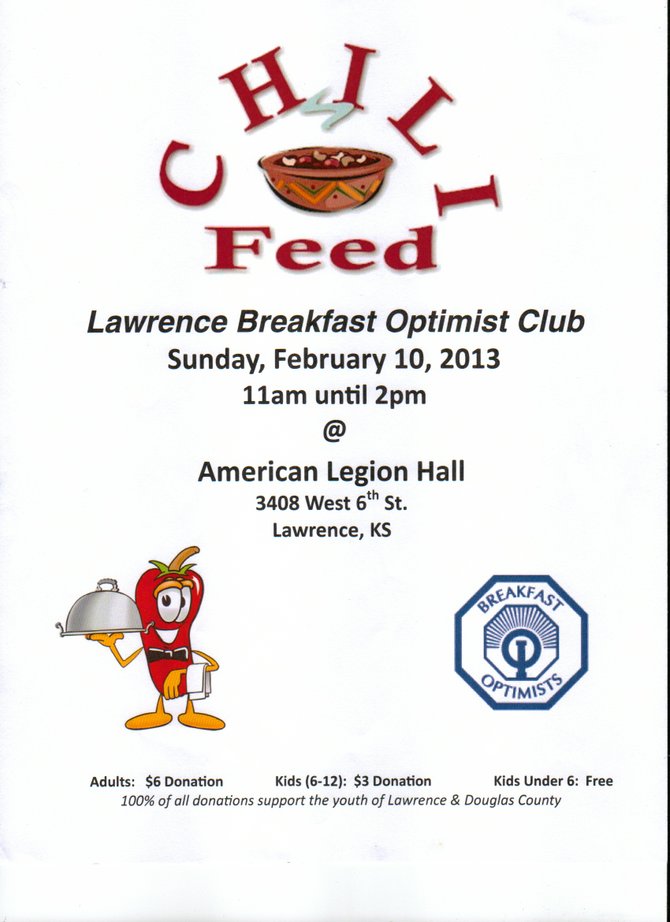 LBOC is cooking Chili to support local youth programs in Douglas County. Come have Chili at the American Legion Hall on February 10th, 2013; serving 11 A.M until 2 P.M.
Members will be offering tickets for $6 donation; kid under 6 are free. Kids (6-12): $3 donation. The Legion is at 3408 West 6th St. Hope to see you there! ...