Visit website 200 Maine Street, Suite C, Lawrence, KS 66044 Open today until 5 p.m.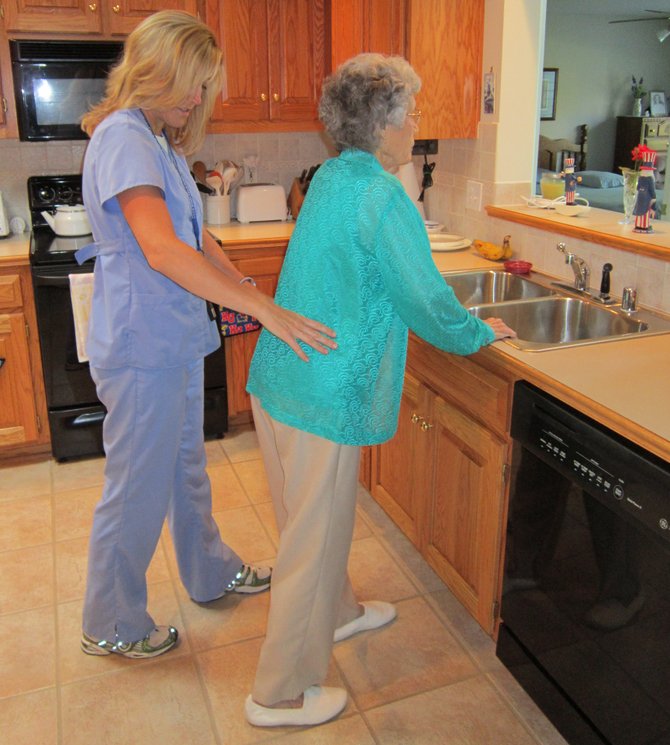 Our team of rehabilitation professionals can provide therapy services wherever you call home. Our staff will work with you to design a program to fit your needs and maximize your independence, safety and wellness.
Certain debilitation illness such as heart disease, diabetes, stroke, Parkinson's disease, ALS (amyotrophic lateral sclerosis), and multiple sclerosis require special interventions.
Physical Therapy Physical therapy professionals help people who experience difficulty moving and getting around. Our physical therapists work with patients to rebuild strength and mobility after an illness, fall or surgery.
Occupational Therapy Occupational therapy professionals help people who experience difficulty with everyday activities of living such as dressing, bathing and cooking.
Speech Therapy Speech therapists help people who have difficulty speaking, swallowing, remembering, listening, reading and writing. Speech therapists assist our patients in regaining these functions.