Visit website 600 Lawrence Avenue, E1, Lawrence, KS 66049 Opens Tuesday at 7 p.m.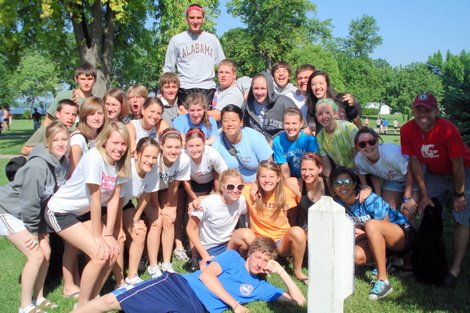 For Kids Only ...
We really are talking about what could be the best week of your life! Who wouldn't want to have the chance to go rock climbing and rappelling, ride a zip line, take a dip in a hot springs pool and learn to water-ski or parasail? Depending on which camp you go to, you'll have these opportunities and many more. There's no shortage of excitement, and no one day is like another. Every day, you'll be surprised with what happens next.
Ask anyone who's been to one of Young Life's 21 camps and they'll tell you the food's incredible, the accommodations are awesome, the setting is beautiful and the speakers will make you laugh and cry. Hundreds of staff members and volunteers will work around the clock to make sure it's a week for you and your friends to remember.
Going to a Young Life camp is something you don't want to miss out on! There are lots of ways to get to camp, but you have to start by talking to a Young Life leader here in Lawrence.
For more information about this summer's camps, please visit our web site.