Visit website 1000 Vermont Street, Lawrence, KS 66044 Opens today at 8 a.m.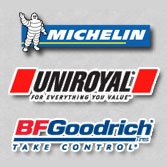 Confidence rides on the rims. What's on yours?
On our website you can look for your new tires by brand, tire size, or by the make of your car. Please click on the link below to start selecting your new tire now.