Visit website 725 N 2nd St , Ste A, Lawrence, KS 66044 Opens Tuesday at 9 a.m.
Photos / Scot Pollards customized H-D Ultra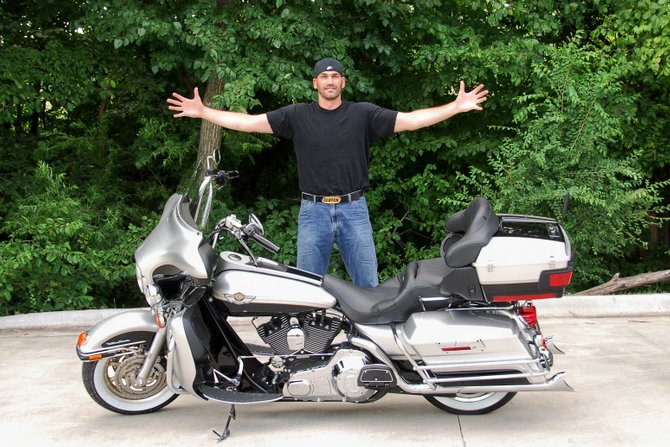 Scot brought us his 2003 Harley Davidson Anniversary Edition Ultra Classic which he had in storage because his it didn't fit his 7' body. We completely disassembled it, stretched the stock frame 12 inches , lengthed the fuel tank, duplicated the stock decals, and added panels in the front. Now this is one of his favorite, more comfortable rides.
Check out more of our customs at www.combscustoms.com