Visit website 2113 Delaware Street, Lawrence, KS 66046 Opens Monday at 8:30 a.m.
Photos / CLO Headquarters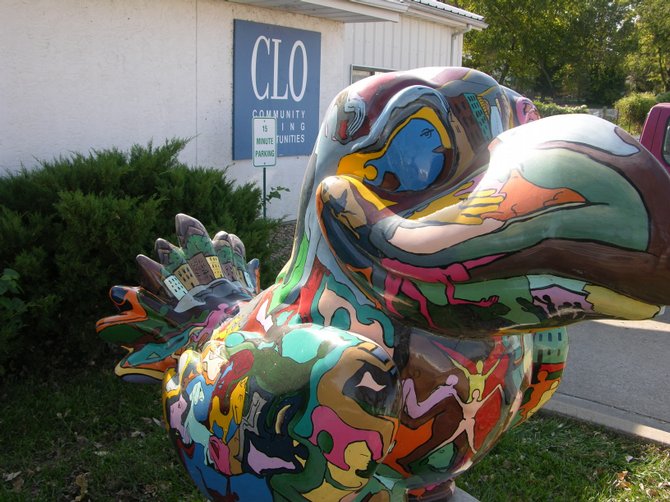 CLO's Office at 2113 Delaware Street. The Jayhawk sculpture named "Abstract-hawktion" was created by Lawrence artist Eric Hoins and was featured in the public art project "Jayhawks on Parade".
The sculpture was purchased and donated to CLO by "Cork and Barrel".