Visit website 111 E. 11 St., Lawrence, KS 66044 Open today until 5 p.m.
Products / Who can be a CRB member?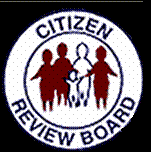 A CRB volunteer must be at least 18 years of age, a resident of Douglas County, Kansas, and successfully complete the following screening procedure:
* Complete a 'Volunteer Application' (PDF format) which requests information regarding educational background, employment history, and personal experience with child abuse and neglect, and three references. The 'Volunteer Application' is available online at http://www.douglas-county.com/dc/crb/docs/pdf/boardapplication.pdf.
* Pass a records check through state child abuse registries and the Kansas Bureau of Investigation and national criminal data bases.
* Participate in a personal interview.
* Complete no less than 6 hours of specialized training.
* Individuals successfully passing the screening process are certified as CRB volunteers. Once certified, a volunteer is eligible to be assigned a Board.