Visit website 3017 W 6th Street, Lawrence, KS 66049 Opens Saturday at 7:30 a.m.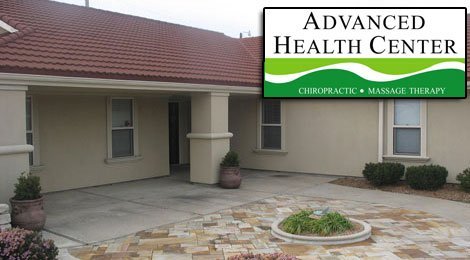 Details
Advanced Health Center PA is a state of the art facility in which you will discover the true wellness lifestyle. We will show you the natural way to better health without resorting to the use of medications. We are convinced that after one visit you will see why chiropractic care is a safe and effective choice for many common ailments.
Our practice was founded by Dr. Dennis Anthony over 20 years ago and has become a leader in chiropractic care in the greater Lawrence area. The new staff continues to follow the caring tradition of Dr. Anthony, combining our skill and expertise with a genuine concern for your well-being.
Our goal at Advanced Health Center is to provide you with the best experience possible, from the highest quality care to the convenience of our services. After making an appointment, you may print all of your patient forms from our website (see Patient Forms) and fill them out before your visit.
This business appears in: Health Care, Chiropractors
Reviews
Rating: 5
Great person and chiropractor. LOVE the spinal decompression table. Mark can fix a great many problems. those which are not "fixable", he can usually make bearable. Great guy, and the great staff. I'm 67 and been going 2 chiropractors off and on since I was about 12. I've moved around and used about 6 of these guys. Dr.K is special K.
Rating: 5
Dr. Kissinger is wonderful. A pleasure to work with.
Rating: 5
Friendly office atmosphere. Dr. Kissinger took the time to explain the mechanics of my spine. He corrected the issue I was having and the problem hasn't returned. If you are looking for a great chiropractor-I highly recommend Dr. Kissinger.