Visit website 1109 Massachusetts, Lawrence, KS 66044 Opens Tuesday at 11 a.m.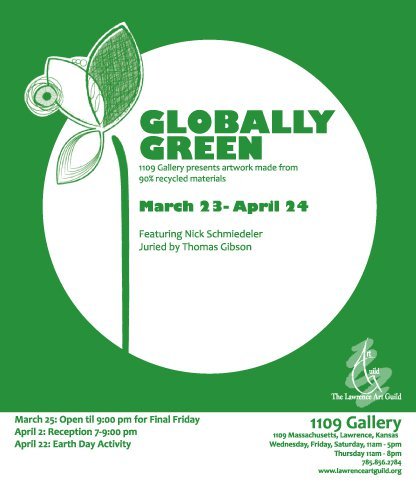 The 1109 Gallery presents a very talented group of artists for Globally Green! All artworks in this exhibit are created using 90% recycled materials - a truly amazing show!
Also, check out our featured artists, Nick Schmiedeler, in this article:
http://www.lawrence.com/new...