Visit website 2429 Iowa St, Lawrence, KS 66049 Opens Saturday at 11 a.m.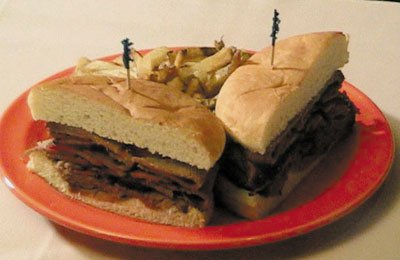 Build the sandwich of your fancy from our selection of house smoked meats: Slow smoked brisket, juicy pulled pork, smoked Italian sausage, house smoked turkey, double smoked ham, or our house recipe pastrami.
One Way – any one meat $7.59 | Lunch Size - $6.59 Two Way – any two meats $8.49 | Lunch Size - $7.49 Three Way – any three meats $9.39 | Lunch Size - $8.39
Add spicy slaw to any of these and make it "Carolina Style" for free!
All sandwich selections come with one homemade side. Upgrade to one of our premium sides for only $.49 more!