Also from May 2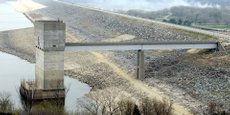 While rare, these natural disasters have the potential to rock the state
Do you consider earthquakes to be a legitimate threat in Kansas?
Poll results
Response
Percent
No.
51%
Yes.
42%
Not sure.
6%
Total
299
Lead stories
12:00 a.m.
Sebelius' coal veto stands

May 2, 2008 in print edition on 1A
4:30 a.m.
Douglas County cleaning up after overnight storm

Staff Report
1:28 a.m., May 2, 2008 Updated 3:38 p.m.
10:00 p.m.
Crossroads

May 2, 2008 in print edition on 1D
With almost a decade of fundraising behind them, the members of the Eudora United Methodist Church were lagging. They'd spent all that time trying to make their new church along Kansas Highway 10 a reality, yet they had not broken ground, and they didn't have all the needed money. The new church seemed another 10 years away.
All stories