Visit website 930 Massachusetts St, Lawrence, KS 66044 Open today until 5:30 p.m.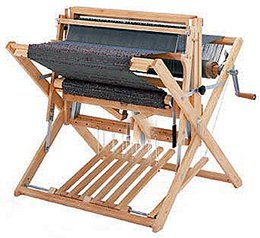 The BABY (26" weaving width) and MIGHTY (36" weaving width) WOLF looms have the same parallel lamm system as the larger, standard Schacht floor looms. The Wolf looms are available in 4, 8, or 4-now 4-later harness models. Stainless steel reed and heddle bars are standard.
To find out more about Wolf Looms, please follow the link below.
The Baby Wolf is pictured