Visit website 930 S Iowa Street, Lawrence, KS 66047 Open today until 5 p.m.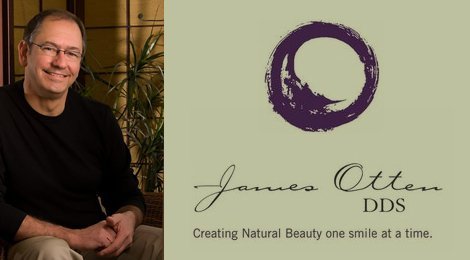 Details
Serving Lawrence, Topeka, Kansas City and Patients Worldwide!
To help patients realize optimal health and wellness, Dr. Otten offers comprehensive dental care from preventive and regular oral health care to cosmetic dentistry, restorative dentistry and TMJ treatment.
Discover what it's like to have beauty, comfort, function and longevity – discover the possibilities offered by Dr. Jim Otten.
Beyond health, Dr. Otten practices dentistry that is more than science . . . it's artistry. In the hands and vision of Dr. Otten all dentistry is an art form, transforming any smile to one that is balanced and natural looking - and, above all else, healthy. Your smile will be the blend of natural form and function as a result of our technical mastery.
"At the core of our philosophy is the idea that everyone is unique and that this uniqueness should be honored with our best, and celebrated with a gentle, personal touch and uncompromising precision - and with the idea that you deserve to be fully involved in your own health care. Our patients become our partners in the search for health, balance and beauty and we always take the time to clarify their needs and allow them to choose the path that is right for them."
This business appears in: Beauty and Fitness, Health Care, Areas of Practice, Dentists, Doctors & Clinics, A - Z Doctor Directory
Specialties
Cosmetic
Dental Implants
Family
General
Orthodontic
Reconstructive
Sedation
Teeth Whitening
Reviews
Rating: 5
Excellence beyond compare! If you want health centered Dentistry this is where you want to be. Dr. Otten's expertise in TMJ disorders is what brought me to his office. If you have tried other Dentist and nothing has worked you need to see Dr. Otten. He is simply the best!