Visit website 600 Lincoln Street, Lawrence, KS 66044 Opens today at 8 a.m.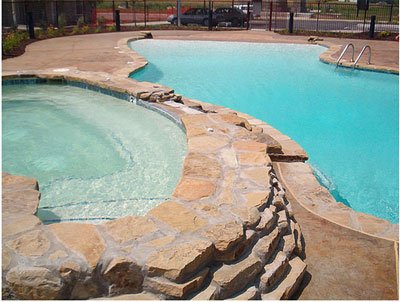 Like our custom pools these are miniature lookalikes to our best pools. They can be attached to the main pool or stand alone for year round use. They make an excellent choice for those who want intimacy and the high quality look and feel of the custom pool.
Take a look at some of the fabulous spas and hot tub designs from Midwest Custom Pools.