Visit website 711 W 23rd Street, Suite #6, Lawrence, KS 66046 Open today until 8 p.m.
Photos / LDCP spring 2009 graduates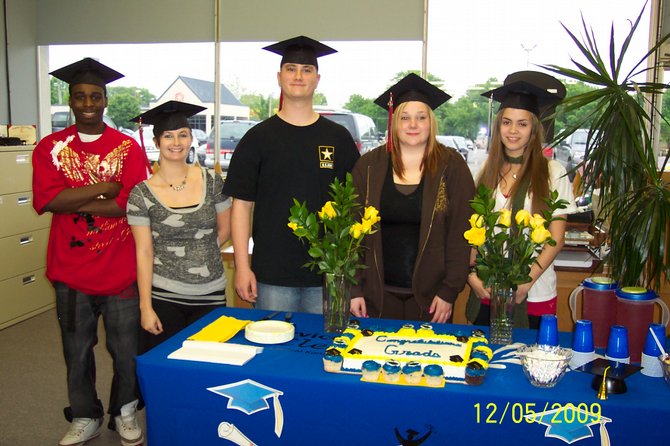 The students pictured from left to right are, Antonio Brown, Chelsey Mestagh, Dustin Hyatt, Crystal Miller, Ainsley Burke. Those students not pictured are, Evelyn Aguilar, Miranda Danielson, Lucas Mangelsdorf, Patrick Rief, Amanda Rose, Michelle Ross, Matt Taylor, Andy Simpson, Malcom Sims.