Visit website 2121 Kasold Dr , Lawrence, KS 66047 Opens today at 9:30 a.m.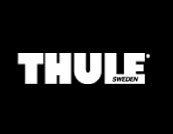 To say that Thule's beginnings in the US were humble would be an understatement – Founding member Ake Skeppner sold direct to end users at windsurf competitions on the New England shoreline; exhibited the product line at a number of different trade shows and even canvassed local retailers in the greater New York area, all from his "office" - a now famous station wagon.
The company has grown rapidly through product innovation, a commitment to quality and the continuance of a strong entrepreneurial spirit. Into the year 2000 and beyond, Thule continues to evolve our products to meet the need of users.