Visit website 1120 W 11th Street, PO Box 847, Lawrence, KS 66044 Open today until 7:30 p.m.
Products / Internet Listening / Download Programs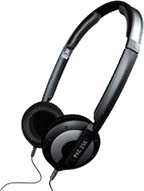 Our live radio broadcasts are also offered via a password protected internet stream. Updated weekly, the archives allow you to download, save and play any programs you might have missed from our radio broadcasts. Our archives play on your computer, iPod or other favorite MP3 player.
The live stream is accessed via the "Listen" link on our home page.