Anniversary
Ward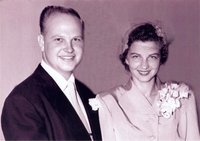 Joanna and Darrell Ward of Lawrence recently celebrated their 60th wedding anniversary.
They were married Aug. 30th, 1952 in Enid, Okla. They have been active members of Southside Church of Christ for 53 years. They have resided in Lawrence since 1959, where they both taught in the Lawrence schools until retirement. During retirement they have enjoyed volunteer work and winter travel.
They had 3 children: Suzanne Bowman, Mission, KS, Daniel Ward, Lawrence and David Ward,
now deceased. They have four grandchildren, two step grandchildren and eight great grandchildren.
The children and grandchildren plan a reception for them on Oct. 6th at the Lawrence Visitors Center.
Engagement
Heppert and Adams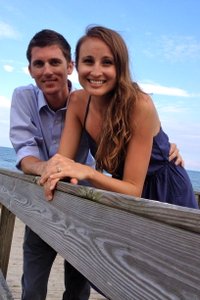 Dr. Joseph and Kathleen Heppert, Lawrence, announce the engagement of their daughter Jennifer Kathryn Heppert, to Tyler Gilmour Adams, both of Chapel Hill, North Carolina.
The future bride graduated from Lawrence Free State High School in 2005 and earned a bachelor's degree in biology from the University of Central Florida in 2009. She is currently a student at the University of North Caro- lina, where she plans to earn a PhD in biology.
The future groom is the son of Patrick and Nancy Adams, of Casselberry, FL. He is a 2002 graduate from
Lake Howell High School. He earned a bachelor's degree in psychology from the University of Central Florida in 2008. He is currently an assistant volleyball coach at the University of North Carolina.
The couple plans a January 3, 2013 wedding in Kauai, Hawaii.