Visit website 2200 Harvard Road, Suite 101, Lawrence, KS 66049 Opens Tuesday at 8 a.m.
Photos / 2011 LAPA Senior Resource Fair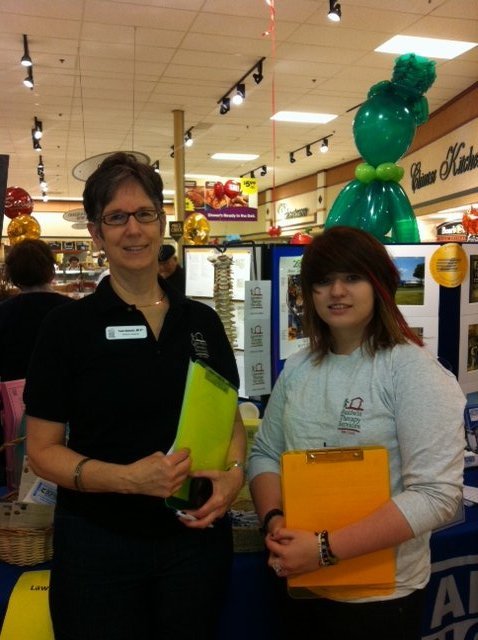 Laura Bennetts PT, MS, Stephanie Stuhlsatz CMT, Emily Gaston PTA and Nadia Scruggs Rehab Aide participated in the 6th Annual Lawrence Area Partners in Aging Senior Resource Fair on March 10th. Lawrence Therapy Services offered Biofreeze samples, Balance Screens, Chair Massage and information about our therapy services. We had a great time sharing information with fair participants at the event which was held at Dillons on 23rd St. Bill Fair took the photo of Laura and Nadia in front of the Lawrence Therapy Services table.