Visit website 609 New Hampshire, Lawrence, KS 66044 Open 24 hours.
Products / 6. Edit Products and Services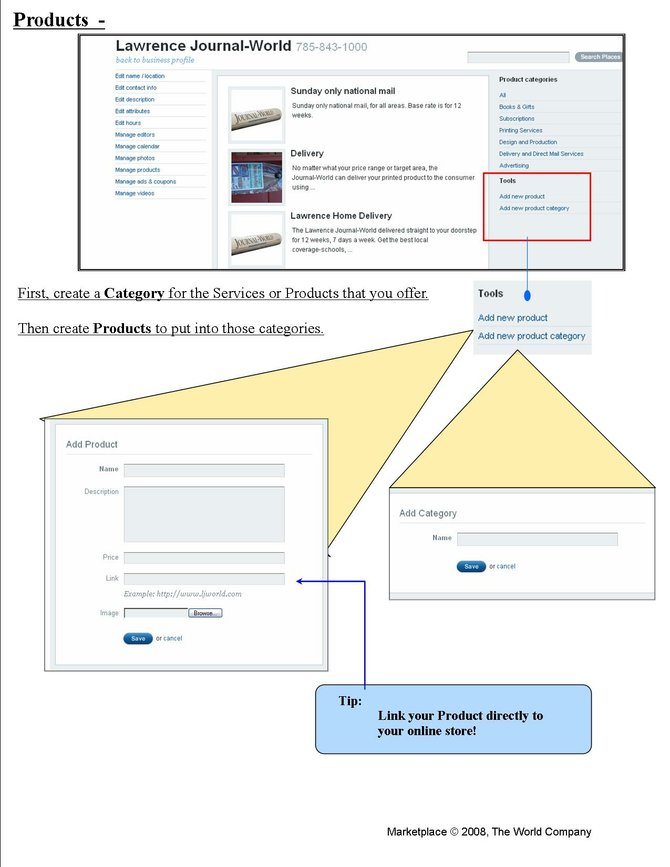 The Product section isn't just for products! Add information about the services you offer, staff bios, testimonials, forms, educational information and more! You can also create different Categories to better organize the information on your page.