Also from June 23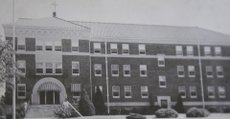 Open and transparent. That's the wording of reforms within the ...
Do you plan to leave town over the Fourth of July weekend?
Poll results
Response
Percent
No
68%
Yes
26%
Not sure
5%
Total
710
Should Gen. Stanley McChrystal resign because of the disparaging remarks he made about top administration officials?
Poll results
Response
Percent
No
54%
Yes
40%
Not sure
4%
Total
1104
Lead stories
All stories