Also from October 10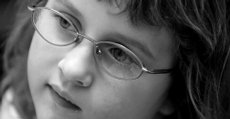 Last February, Katherine Cook's life came to a halt when ...

Have you ever purchased tickets to a sporting or entertainment event from a scalper?
Poll results
Response
Percent
No.
53%
Yes.
46%
Total
630
Lead stories
12:00 a.m.
From Lawrence with honor

October 10, 2008 in print edition on 1A
A Lawrence artist is getting more national attention for his latest work. Sculptor Jim Brothers' newest sculpture soon will join his other pieces at the National D-Day Memorial in Bedford, Va. But before "The Medic" is shipped to Virginia for installation, Lawrence residents will have an opportunity to see it, from 1 p.m. to 5 p.m. Sunday, at the Union Pacific Depot.
6:00 a.m.
Fans flock to Nader rally

October 9, 2008 in print edition on 3A
6:00 p.m.
All stories