Visit website 1400 Kasold Dr, Lawrence, KS 66049 Opens Monday at 9 a.m.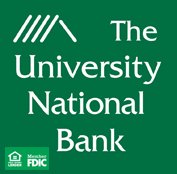 Read more about business checking here.
A monthly service charge of $5.
Additional charges include $0.10 per deposited item and $0.15 per check written. An earnings credit of $0.25 per $100 is allowed to offset service charges; calculated on average available balance at month end.