Visit website 4831 Quail Crest Place, Lawrence, KS 66049 Open today until 6 p.m.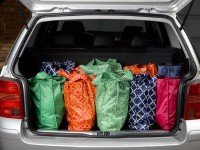 Whether you're a savvy shopper, a coupon clipper or a family saver, we've got the solution for you.
As a customer, you will enjoy instant access to Membership Headquarters, our exclusive warehouse of virtual, local and national deals and savings.
Save at restaurants, hotels, grocery stores, and more. Shop online with direct savings to a variety of local merchants. With Spend & Sign & Save, you get access to all of it.
Plus, you also get: - Your spare change deposited into your savings account. - Free ATMs worldwide, up to 8 times each month. - Identity protection and monitoring.
Spend & Sign & Save is valued at just $6 per month. But we'll make you a deal.
We credit you $1 per month when you enroll in eStatements.
We credit you 25 cents each time you swipe your debit card, all the way to zero. You'll Spend. You'll Save. You'll Love It!