Visit website 1805 E 19th St, Lawrence, KS 66044 Opens today at 11:30 a.m.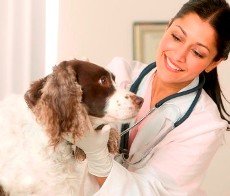 Any injured, ownerless pet is in need of rescue. We count on members of our community to report any animal in need of rescue so it can receive the necessary medical attention.
The Lawrence Humane Society offers a 24-hour emergency rescue service for ownerless, injured companion animals. We rescue several hundred injured animals yearly. Please call 785-843-6835 if you see or know of such an emergency.
For injured or orphaned wildlife, please contact Prairie Park Nature Center at 785-832-7980, Operation Wildlife at 785-542-362, or Wildlife and Parks at 785-842-8562.