Visit website 1006 W 6th Street, Lawrence, KS 66044 Opens today at 8 a.m.
Products / Mastectomy Intimate Apparel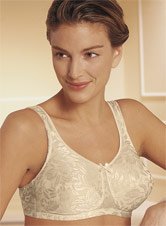 Feminine, fashionable, natural: Amoena post-breast surgery bras provide you with a natural feeling of well-being, enabling you to feel feminine again. Amoena's line of beautiful intimate apparel offers the perfect combination of comfort and design: with a cut specially developed to ensure reliable comfort. In addition, women with neck and shoulder tension or lymphedema will find a selection of products to suit their needs.