Visit website 602 Ames St, Baldwin City, KS 66006 Opens Saturday at 9 a.m.
Services / DeluxeCard Visa Prepaid Gift Card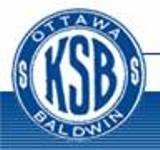 Convenient! A quick purchase for you, ideal for anyone on your gift list. Cards can be ordered online and sent directly to the gift recipient. You can even use them for travel or budgeting. Click on "More on this product" below to order today!