Visit website 1400 Kasold Dr, Lawrence, KS 66049 Open today until 5 p.m.
UNB Services / Lawrence Home & Mortgage Loans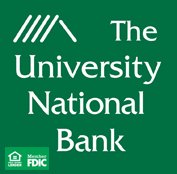 FIXED-RATE MORTGAGE Lock-in a fixed rate for the life of your mortgage.
The most popular type of mortgage, fixed-rate mortgages offer you the security of a principal and interest payment amount that remain the same for the life of your loan. We offer a full range of fixed-rate mortgage loan options with a variety of terms.