Visit website 1112 W 6th Street, Suite 124, Lawrence, KS 66044 Opens today at 7 a.m.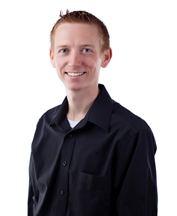 Board Certified National Commission of Certification of Physician Assistants (NCCPA) Member American Academy of Physician Assistants (AAPA) Kansas Academy of Physicians Assistants (KAPA)
Ryan received his Bachelor of Arts and Biology degrees (Magna Cum Laude) along with a Chemistry & Spanish Minor from Wichita State University in 2007. He later received his Master of Science in Physician Assistant Studies (MSPAS) from Wichita State University in August of 2009. Ryan brings more than 4 years of experience working in primary care setting, which includes family practice, internal medicine and urgent care as well as Orthopaedics.

Ryan now joins the staff of 17 providers, which include Board Certified Orthopaedic Physicians & Surgeons, PA-C's, and Physical & Occupational Therapists.