Anniversary
Higgins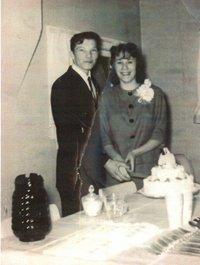 David and Joyce (Daniels) Higgins were married on Jan. 12, 1963 in Oskaloosa. They both attended Lawrence High School and later went on to own their own business for over 30 years before retiring in 2009.
David and Joyce have five children: Barbara Higgins-Dover and husband Dan Dover, Debbie Campbell and husband Randy, Cyndi Pierson and husband Steve, Kristin Dunn and husband Terry, and David Higgins II and wife Charlene. They also have 18 grandchildren and 3 great-grandchildren.
The couple will celebrate with family and friends from 7 p.m. to 10 p.m. on Saturday, Jan. 12, at Grant Township Community Center, 1853 E. 1600 Rd, Lawrence. Anyone wishing to share in the celebration is welcome.
Engagement
Trout and King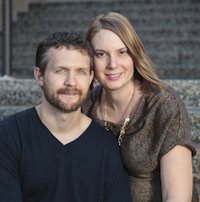 Jodine & Doug Trout, Lawrence, and Rosy King, Paola, are delighted to announce the engagement of Andy Trout and Sarah King of Lawrence. Both are graduates of Paola High School. Andy is a Registered Nurse with DaVita Dialysis and Sarah is an Associate Scientist with SAFC. They plan to be wed in Costa Rica in May, 2013. They will then celebrate with family and friends with a reception in Lawrence.