Wedding
Nutt and Gagne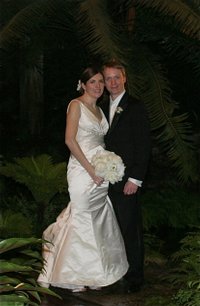 Sara Anne Nutt, Lawrence, and David Heath Gagne, Lake Villa, Ill., were married March 7, 2009, at The Garfield Park Conservatory, in Chicago, with the Rev. Bruce Otto officiating.
The bride is the daughter of David and Suzanne Nutt, Lawrence.
The groom is the son of Gerard Gagne, Lake Villa, Ill., and the late Deborah Gagne.
Maid of honor was Kristi Elliott. Best man was Jeff Lentz. Bridesmaids were Kristen Gagne and Erin Rourke Ivanovic. Groomsmen were Mike Gagne and Brad Nutt. Ushers were Chris Bryan and Brad Katzmann. Guitarist was Elliot Pees. Program and guest book attendant was Erin Miller.
A reception followed at The Garfield Park Conservatory.
The bride is a 1997 graduate of Baldwin High School and earned Bachelor of Science degrees in news/editorial and business communications from Kansas University in 2001. She is employed by AIU Holdings Inc. in Chicago.
The groom is a 1996 graduate of Antioch High School and earned a Bachelor of Science degree in civil engineering from the University of Illinois in 2000. He is employed by Accenture in Chicago.
The couple reside in Chicago.
Engagement
Yao and Younger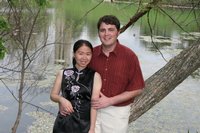 Jerome and Susan Younger announce the engagement of their son, Jerome "Garrett" Younger, all of Lawrence, to Tu Yao, HeYuan, China.
The future bride is the daughter of Tu Qingping and Che Meiyan, both of HeYuan, China. She is earning a master's degree in instructional technology design at Emporia State University.
The future groom is studying electrical engineering and Chinese at Emporia State University and will transfer to Kansas University this fall.
The couple plan a July 21, 2009, wedding in HeYuan, China.