Anniversary
Shelley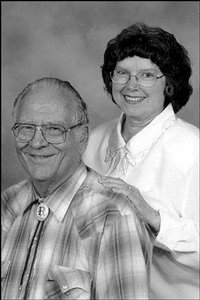 Robert and Dee Shelley, Lawrence, will celebrate their 50th wedding anniversary with a reception from 2 p.m. to 4 p.m. Sunday at Clinton Parkway Assembly of God in Lawrence.
Robert Shelley and Dee Kirk were married Oct. 12, 1954, in Lawrence.
Robert is a plumber and pipefitter. He previously worked for Huxtables Inc. and currently works for Kansas University. Dee is a housewife.
The couple's children are Rob Shelley, Ed Shelley and the late Debbie Hibbs.
The couple have three grandchildren and three stepgrandchildren.
The couple request no gifts.
Anniversary
Nicolay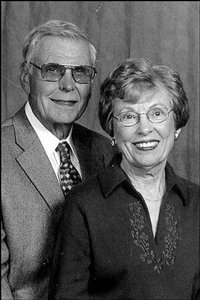 Rex and Mary Ann Nicolay, Eudora, celebrated their 50th wedding anniversary on Oct. 2 with an anniversary Mass in the Old Holy Family Church where the couple were married on Oct. 2, 1954. A buffet dinner followed at the Eudora City Hall.
Rex retired in 1992 as security chief at Sunflower Army Ammunition plant after 29 years of service. Mary Ann worked in the offices of the Sunflower Army Ammunition plant, Farmland Industries and Woolworth's district office.
Their children are Mark Nicolay, Eudora, and Monte and Lori Nicolay, Spring Hill. They also have three grandsons.